Beautify Your Property with Luxury Vinyl Planks in Modesto, CA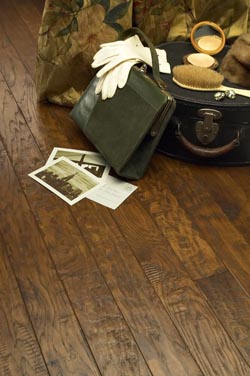 Rethink your interiors and realize your remodeling goals at The Floor Trader of Modesto. We are your destination for quality luxury vinyl planks in Modesto, CA. At our flooring store, you can enjoy a low overhead and high tech approach to purchasing new flooring. With our diverse product selection and comprehensive approach to customer support, you have everything you need to realize your ideal spaces.
The Advantages of Luxury Vinyl Flooring
With its nature-inspired aesthetic and no-nonsense composition, luxury vinyl plank flooring strikes a good balance between form and function. This flooring, often referred to as LVP, successfully emulates the texture and appearance of solid hardwood. Designs and styles are inspired by the color and grain patterns of popular wood species, like oak and mahogany.
LVP floors are built to last. They are crafted from a sold and resilient material that makes it highly resistant to the rigors of daily wear and tear — including bumps, scrapes, and impacts. On top of that, LVP is resistant to water. It will not change shape, warp, or shrink over time. Since it's tough on moisture, it is a great addition to virtually any room on your property — including the basement.
Luxury vinyl planks are smart addition throughout your interior because this flooring is easy to maintain. As solid surface flooring, this material repels spills, dirt, and dust. Stains and accidents clear away with minimal effort and energy — which leads to you having more time for doing what you love. For this reason, LVP has become a favorite amongst homeowners with children and pets.
This flooring has great benefits that you will feel day in and day out. LVP has a thick composition that has distinct insulating properties. The heating and AC systems on your property will not have to work as hard to keep indoor temperatures comfortable. By extension, this flooring absorbs sound, which improves the overall acoustics of the area. For this reason, luxury vinyl plank is a sensible addition to high-activity spaces, like the living room.
Complete Your Re-Flooring Project with Us
At our flooring store, you get to take advantage of a straightforward approach to buying floors. Our store representatives are highly knowledgeable about flooring. You are welcome to ask us questions and sit for a consultation, where we can steer your project in the right direction.
When it's time to put your plans into motion, we're here for you too. Our store has access to an extensive network of professional installers. We can connect you with local contractors who will complete your luxury vinyl plank flooring installation for you. From start to finish, you can have confidence in knowing we're here to support you at each step of your project.
---
Contact us to learn more about our selection of luxury vinyl plank flooring. We proudly serve customers in Modesto, CA, as well as the surrounding area.