Hardwood Flooring in Modesto, CA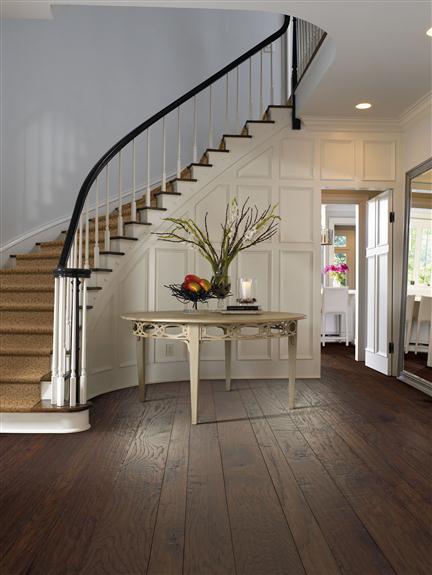 When it comes to upgrading the interior of your home, there's no better choice than genuine hardwood flooring. In Modesto, CA, our showroom serves as the premier source of sophisticated floors for local homeowners interested in renovating the appearance and performance of their living spaces.
Here at The Floor Trader of Modesto, our flooring store is home to a staff of friendly experts with an extensive knowledge of the flooring industry and the expertise you can count on to help you find the right floor for your next project. When you visit our showroom, we always keep in mind the specific requirements that you have for your flooring choice. That way, we'll be able to guide you toward a style that combines durability and fashion for a price you'll love.
Low Hardwood Flooring Prices on the Industry's Top Brands
Your new hardwood floor will be a part of your home for many years, so it's important to find a style that you'll love for a long time to come. Whether you're looking to create a timeless and tradition aesthetic or you prefer a modern and up-to-date design, you can rely on our showroom for the perfect hardwood flooring. Prices vary depending on the specific type of hardwood floor that you choose, so be sure to discuss your financial preferences with our staff to ensure that you'll find an option that fits within your ideal investment range. Our inventory features styles from some of the top brands in the flooring industry, including:
Baroque
California Classics
Galleher
Garrison
Hallmark
Johnson
Mohawk
Provenza
Shaw
Complete Your Project with a Hardwood Flooring Installation
Because you spend a great deal of time inside of your home creating memories with loved ones, making a long-term investment in its interior design is worth every penny. With lasting durability and minimal maintenance required, one of the best choices you can make for the makeover of your residential space is receiving a hardwood flooring installation from our professional staff.
Rely on Our Experienced Crew for Hardwood Floor Installation
After assisting you with locating a style that meets your unique design requirements, we'll visit your home at your earliest convenience to complete the project with a quick and efficient hardwood floor installation. Every installation that we provide is backed by years of experience with a variety of flooring materials, and we utilize state-of-the-art equipment to ensure that your floor is installed properly and in a timely manner.
Invest in Your Home with Our Durable Solid Hardwood Flooring
Our solid hardwood flooring is one of the best options for making a long-term investment in the value and performance of your home's floors. Solid wood provides an unmatched aesthetic that offers timeless class and elegant refinement to your residential space, and can also be refinished over the years. That way, you'll be able to enjoy the look of a brand new aesthetic with a restoration of the sheen that you fell in love with when you first visited our showroom.
---
Contact us to learn more about our hardwood flooring. We serve clients in Modesto, California, and the surrounding areas.


12-month financing year-round